Why Choose Us As Your Date Syrup Supplier? 
We are 

manufacturer and supplier of Date Syrup 

with a dedicated factory.

We observe strict quality control (QC) measures for all our production processes.
We perform an annual, knowledge-based analysis of crops and farms, giving us access to the best raw materials.
We operate in hygienic processing environments with safety food certifications.
We have highly skilled workers in factories and a team of experts on the business side who help to customize products based on market needs.
We offer flexible packaging to suit various market demands.
We offer premium quality at a reasonable price.
We provide convenient access to our products through our offices/representatives.
We provide a sustainable supply during the year.
We provide third-party test reports when needed.
We are proud of our happy clients across the globe.
Date Syrup Specifications
Date syrup is produced from carefully selected dates of the year with the least processing.
The detailed specifications are shown in the table below:
| | |
| --- | --- |
| Color | Dark Brown |
| Moisture | 20%-29% |
| Flavor | Naturally sweet Date's taste without foreign taste |
| Smell | Typical Date's aroma without foreign odor |
| Type | Pitted |
| Texture | Fluid & homogeneous |
| Ingredient | date |
| Brix | 72-75 |
| Ash | 2.32g per 100g |
| Chemical/Artificial additive | Pasteurized, Non-GMO, SULFITE FREE, GLUTEN-FREE, DAIRY FREE, NUT-FREE Halal, Kosher and made without any fillers, preservatives or artificial ingredients. |
| Shelf Life and Storage Condition | 24 month, Keep in cool and dry place, away from direct sunlight |
| Packaging in bulk | 29kg barrels |
| Consumer Packing | 450g, 340g, |
| Availability | whole the year |
Date Syrup Uses
It's incredible how you can use this natural sweetener in so many recipes or drinks!
Some of the applications of Date Syrup include:
As a natural flavoring additive to beverages, foods, baked goods, and desserts
As a natural mix in beverages such as coffee, tea, milk, shakes, and water to have a delighted sweetness
As a natural sweetener all cakes, puddings, candies, smoothies, and other confections
As a healthy ingredient for salad dressings, and meat marinades
Drizzling on oatmeal, pancakes, yogurt, and cheese
As a natural sweetener for fruit crumbles, fruit juice, ice cream, homemade goods, energy bars, and slices of bread
As a natural spread on breakfast favorites like waffles, pancakes, French toast, or oatmeal
As a healthy substitute for brown sugar or honey, for example in homemade granola
As a natural vegan sweetener
As a natural sweetener for brewing recipes or even the beverage industry
Date Syrup Health Benefits
They retain all the goodness in dates, with added benefits of being versatile and easy to use in your diets. Some of the date health benefits include:
Dates have a low glycemic index (GI)
They are very nutritious: they contain minerals, proteins, and vitamins.
They are rich in fiber.
They have high amounts of antioxidants. These include flavonoids and carotenoids.
They are excellent natural sweeteners. Dates are a source of fructose.
They can be used as a healthy substitute for white or crystallized sugar.
Date syrup is easy to include in your diet.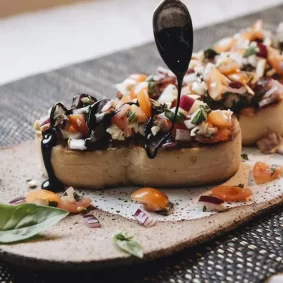 How is date syrup produced?
Date Syrup is also called Silan, Date nectar, or Date honey, and it might be less sweet than Honey or Maple syrup.
Date syrup is made from carefully selected pitted dates because not every date has that soft texture and rich flavor to yield a good quality syrup. Date syrup is made in a multistep process which includes disinfection, washing, drying, sorting, pitting, cleaning, sterilization, condensation, filling, and packing. All the mentioned processes are controlled under strict quality measures.
Our Date Syrup has only one ingredient, 'Date.' In other words, we produce 100% pure and natural date syrup. No additives or preservatives are used. 
It is produced in a way that all nutrients and the goodness of the original dates are preserved, and the final product is entirely free from fragments of seeds, calyx, or other foreign material.